Prototypes for Bespoke Machine Casings
Perfectly tailored machine enclosures and protective cladding are not available off the peg. That's why for MEZ, series production quality starts with a batch size of one: We develop customised prototypes that are not only ready to operate but also meet your specifications down to the last detail. We also provide production and assembly from a single source.
Anyone who strives for optimal solutions for their clients must also demand maximum precision from themselves. That's why you get perfectly customised products that are almost completely free of tolerances. Our prototypes are not only ready for use straight from the factory, but basically already offer series standard: complex shapes, invisible welding seams if desired, precision grinding. And of course, we always keep a close eye on the subsequent production costs, even for customised products.
Your Specialist for Machine Housings with Maximum Functionality
Every protective cladding has its very own quality and operating standards. In order to best meet the specific requirements of your machine casing, our design specialists carry out a comprehensive analysis of the machine's properties, operating process and application at the start of the project. Working with you on this basis, we define the functionalities that enable a maximally efficient production process. As housing specialists, we know what a machine cladding must attain. For us, comprehensive integration of door functions, cable ducts or electronic and pneumatic elements begins at the design stage. The result are future-oriented modular systems with dual benefits – greatest possible flexibility with cost-effective production.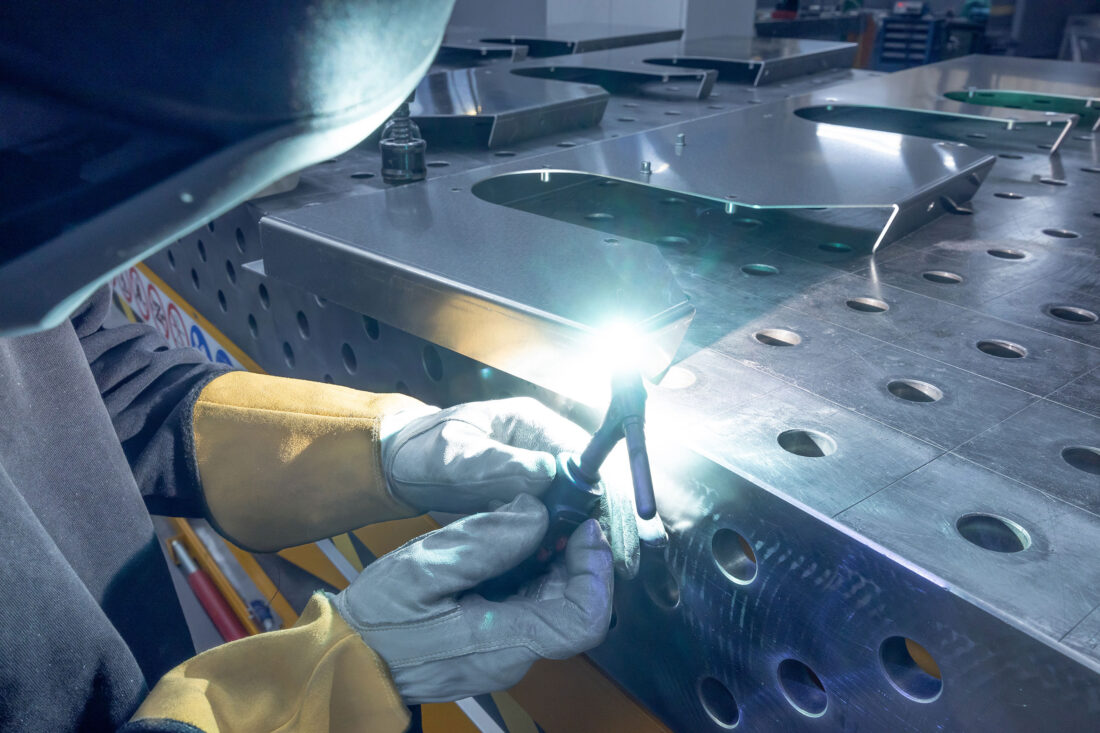 Crane Hook Solution: Our All-inclusive Carefree Service for Your Machine Hoods
We do not consider a prototype project to be completed until our machine cladding has been installed in your plant. That's why, for us, planning, logistics and assembly go hand in hand with design and production. With our crane hook solution, we offer an all-inclusive service if required: we deliver your enclosure ready to use directly to the installation site, where it can be slipped over the machine with a crane. Following a plug-and-play principle, only the connections need to be completed – and everything runs just as you promised your customer.
Your Contact for Prototypes