Groundbreaking Construction Solutions from Development to Final Assembly
Our engineers frequently make the impossible possible: they optimise existing sheet metal assemblies, find innovative solutions for steel and welded constructions and develop mechanical system components – exactly tailored to your specific needs.
Highly complex components, challenging requirements and tight deadlines are our daily business: We are your rapid-response unit for ambitious tasks. With their combined engineering know-how and many years of project experience, our engineers develop innovative ideas, eliminate bottlenecks or increase capacities.
Our development division supports and assists you throughout the entire design process, from the initial idea to project and quality management, to production support, including optimisation of every step, as well as series maintenance plus complete engineering change management. In doing so, we combine dependable functionality with appealing design and manufacturing costs that are competitive in the market.
Innovative Sheet Metal Enclosures for Every Specialised Application
Many industries in the mechanical engineering sector require specialist knowledge of specific norms and standards that the sheet metal assemblies must meet. In order to observe all relevant specifications from the very first drafts, we work closely with our customers' designers and bring in experienced industrial designers if necessary. The important thing is that everything fits perfectly in the end – true to the motto: function fulfilled, form perfected.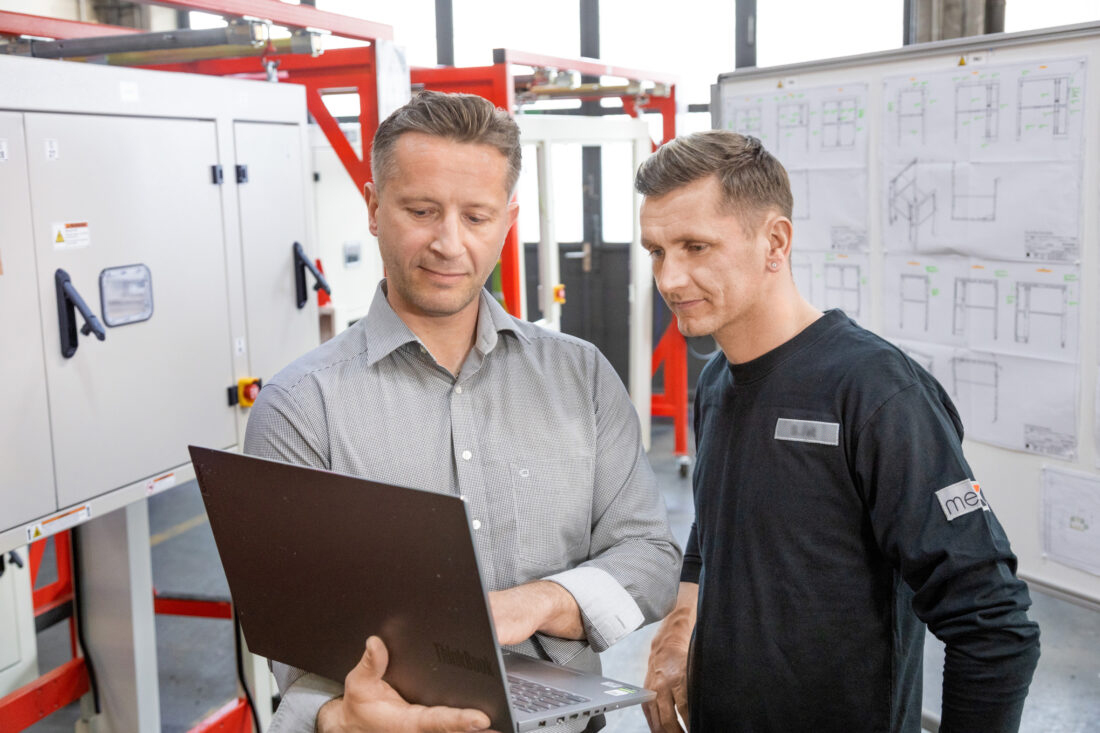 Practical Solutions Through Extensive Expertise in Sheet Metal Processing
Throughout all of this, we constantly keep an eye on environmental conditions and production requirements. We identify potential for optimisation in terms of stability, load-bearing capacity and lifespan at an early stage. The tried-and-tested "Creo Elements" software we use to develop our solutions ensures that interfaces to all common manufacturing programmes are available. Last but not least, our engineers, along with the sheet metal experts from our production, are also happy to advise you on the realisation of your sheet metal designs. This way, our extensive expertise ensures practical solutions – for machine housings that are just as impressive in your production and assembly as they are in our construction.
To leave nothing to be desired, we provide you with the complete technical documentation according to the Machinery Directive 2006/42/EC at the end of the project. Here you will find everything that is necessary for manufacturing – from the technical drawing and parts lists to installation instruction which contains all inspections and certificates of conformity in accordance with the Machinery and ATEX Directives.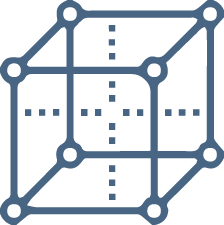 Prototypes
The perfect machine housing for your requirements: we develop, manufacture and assemble bespoke prototypes and individual units.
02
Your Contact for Engineering